photos copyrighted to Carla Gumin 2012
Inglot AMC Blush in #67
Last week, when I was in a makeup craving, I finally dig in and bought a new blush. I need a matte blush for makeup gigs, because sometimes shimmery blushes doesn't look good in photos. I originally wanted the #65 which is a beautiful nude pink blush but unfortunately it was out of stock. So being the impulsive that I am I blind-bought this blush and just assumed it's something in the nude family. But when I got it I was surprised and have so-so feeling about it because I thought it's just another coral blush. But boy, I was wrong! After a few days on acquiring this blush, I finally swatched it and saw that it's an matte orange blush. Something that I dont have in my kit yet.
It have 6grams of product in it. This is to be used in Inglot's Freedom Palette that's why the packaging looks like that. I still dont have the means to buy a Z Palette or Inglot's palette, so I just placed it in this plastic that came with it. It had 18 months of shelf-life.
I think the AMC Blush is suppossed to last more than the regular blush which is the face blush.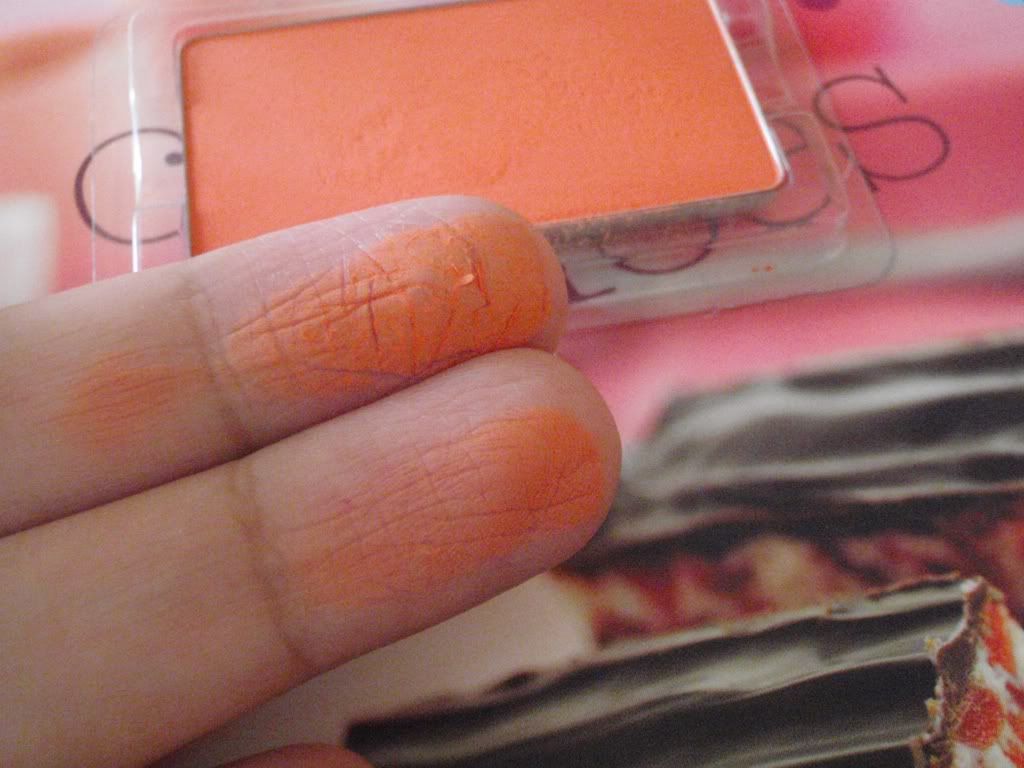 Here's the swatch. Pardon the cracked fingers, my skin isnt adjusting to the cold season yet. Anyways, it's a scary orange looking blush upon swatching. It is very pigmented. Although it's in the chalky side. There are some excess powders falling out when you swatch it. I think because it's matte? Im not so sure because I dont have anything from Inglot to compare it with.
And here it is blended to my cheeks. Although it looks scary on the pan, it actually gives you quite a healthy glow. I love pairing it with the contouring powder because it gives a "just-tanned-myself" look. It's a bit work to buff it out, tends to be patchy if you dont blend well. But the pigmentation is divine. A little goes a longlong way.
Staying power is good. Didnt stay as long as I want it to, but the 4-5hours wear is great though, considering it's price at Php600.00!
Will I buy more? Of course! I still want to buy the #65 and a matte bronzer probably because I'm a contour junkie. :)